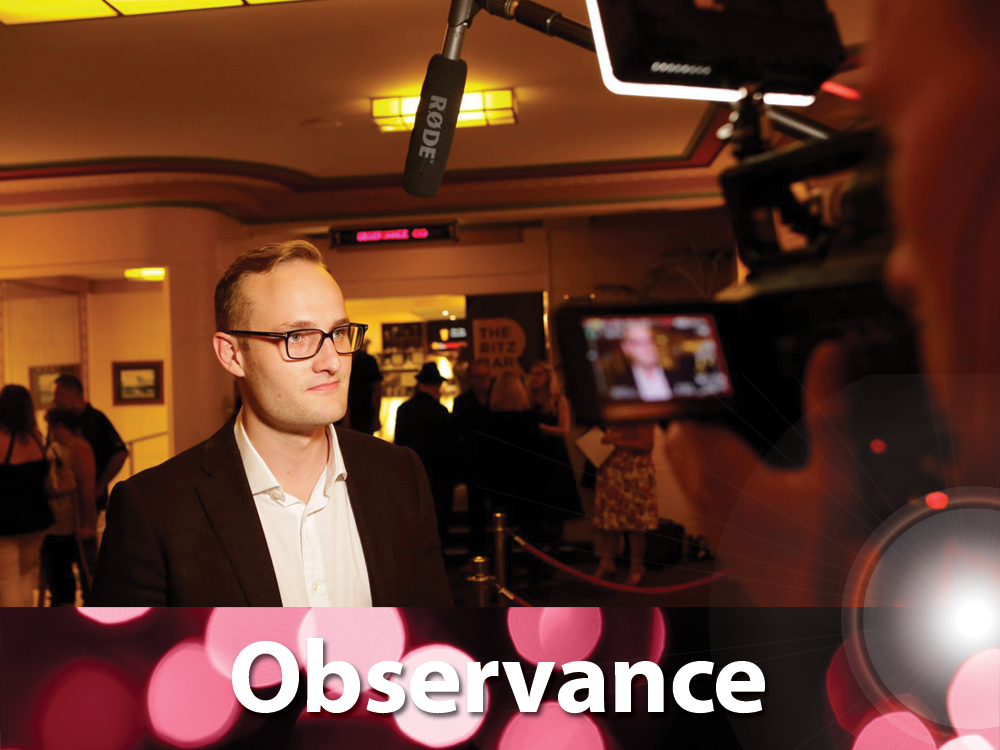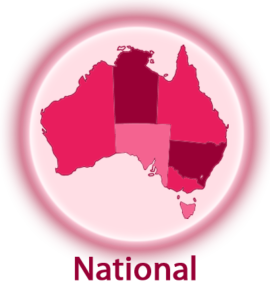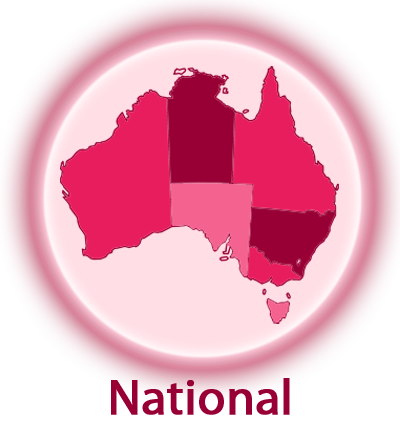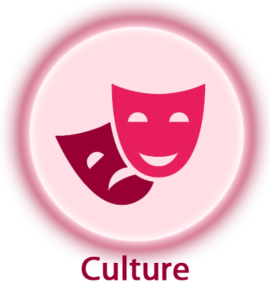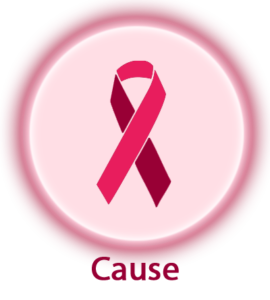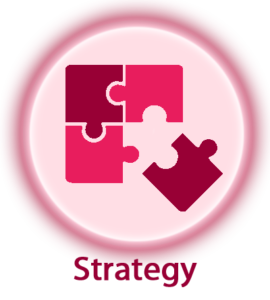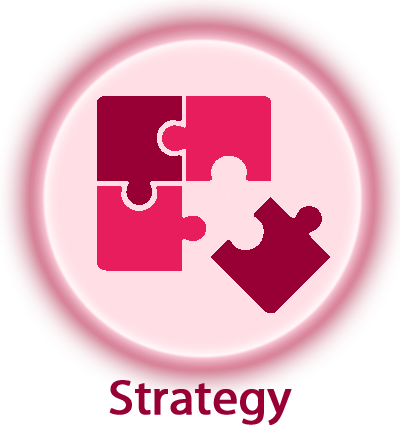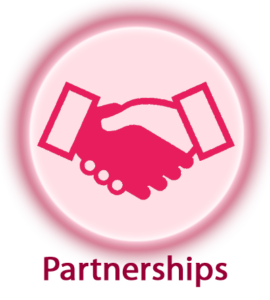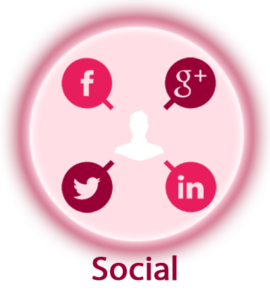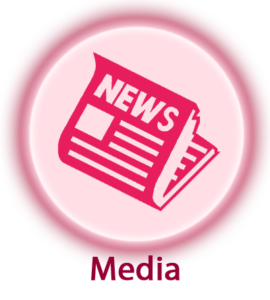 OBSERVANCE – Australian Premiere & Limited Theatrical Release
Award-winning Australian filmmaker Joseph Sims-Dennett's second independent feature film OBSERVANCE was produced on a micro-budget of $11k using the director's credit-card and by pulling favours from friends and colleagues. Shot over 11 days in January 2013 during Sydney's hottest recorded heat wave, the shoot set in a grungy above-shop apartment on Rozelle's busy Victoria Road, was fast, furious, exhausting and with such extreme heat, at times unbearable.
Behind the success of OBSERVANCE comes the story of a tenacious young filmmaker armed with a commitment to his craft and the overall project.  Determined to see his vision through Sims-Dennett's micro-budget independent film went on to achieve international film festival and critical acclaim.
Following two years in post-production, Sims-Dennett launched OBSERVANCE on the world stage holding its world premiere at the Montreal Fantasia Film Festival where it generated rave reviews and widespread international buzz.  This led to an invitation for Sims-Dennett to screen OBSERVANCE at the 2015 BFI London Film Festival where it was voted as the #1 Cult Film by BFI's Sight and Sound Magazine, and spotlighted the work of Sims-Dennett who was approached by Australian and Hollywood producers (including The Weinstein Company) to consider future projects.
In 2016, Sterling Cinema engaged Insight to develop a grass-roots communication and marketing campaign to announce the Australian Premiere and limited theatrical season (4 screenings) of OBSERVANCE.
Background
OBJECTIVES
Establish Joseph Sims-Dennett as Australia's up-and-coming leading director and an expert on micro-budget films.
Create industry buzz around the film and filmmakers – specifically Writer/Director Joseph Sims-Dennett.
Position the film as a "must-see event" – OBSERVANCE is not just a movie but "a terror experience" much like horror hit The Babadook.
Create an innovative grass roots campaign to engage horror genre audiences.
Secure 4 mainstream reviews by registered members of the Australian Films Critics Association.
CHALLENGES
Micro marketing and communications budget.
Small budget genre film with very specific audience.
Limited theatrical release – only 4 screen sessions (2 Sydney, 1 Melbourne and 1 Brisbane) + 2 screenings with Gold Coast Film Festival.
Relatively unknown filmmakers and actors.
Activities
ACTIVITIES
Publicity across 4 markets – Sydney, Melbourne, Brisbane and Gold Coast in print, radio and online.
Media Screenings

Private – Invitation only screening at Sony Pictures Theatrette.

Unique invitation design and delivery in the form of a real SLR camera featuring the invitation as film inside the camera and Polaroid publicity stills.
17 reviewers attended including Margaret Pommeranz.

Online screener

16 reviewers utilised online viewing including David Stratton.

Premiere: FilmInk Presents Australian Premiere at the Randwick Ritz
Branding & Collateral Development

Posters and flyers
Web and social media tiles
Invitations
Pull-up banners
Press kits

Marketing & Advertising Distribution

Outdoor poster and flyer distribution: Sydney (1500 A3 Posters / 5000 flyers) & Melbourne (200 A3 Posters and 200 A5 Flyers).

Promotions

Online, radio, media and social media giveaways.

Education Seminars: Universities and film schools in Sydney, Brisbane and Melbourne.
Results
RESULTS
Traditional Media Coverage: 58 media pieces including:

Mediums: Print and radio.
Subjects: News, reviews, features and interviews.
Types: Mainstream, industry, local and community.

Digital Media:

Online News (excluding blogs): 37 Australia and 82 International.
Social / Blog: 594 items across FB, Twitter, Youtube and Blogs.

Australian Premiere:

Red Carpet Event: Featuring celebrities and VIPs (Screen Australia, Sponsors etc.).
Full House: FilmInk Presents Premiere at Randwick Ritz – with 54% paid attendance.
Successful After Party: 100 guests.
FilmInk Presents Q&A: Featuring Joseph Sims-Dennett.

Education Q&A Seminars with Joseph Sims-Dennett: 6 prestigious universities / specialist colleges:

University of Technology Sydney.
University of NSW.
Griffith University, Brisbane.
JMC Academy, Brisbane.
SAE Creative Media Institute, Sydney.

Key Media Coverage:

Inclusion in FilmInk's 100 Best Australian Films Of The New Millennium.
Reviews by The Guardian, Sydney Morning Herald / The Age, The Australian & Empire Magazine.
Features in IF, FilmInk, Australian Cinematographer.
Radio interviews including ABC Radio.

Reviews:

Primary Mainstream Reviews Included:

The Guardian – Luke Buckmaster.
Fairfax Media (The Sydney Morning Herald, The Age, Canberra Times and all online affiliates) – Jake Wilson.
The Australian (print and online) – David Stratton.
FilmInk (print and online).
ABC Radio – Giles Hardie.
Empire Magazine.

Online Reviews: 20+ outlets including:

The Hollywood Reporter.
Urban Cinephile.
The AU Review.

Ticket Sales:

Sydney FilmInk Presents Australian Premiere: Randwick Ritz Full House with 428 tickets sold. It was the most successful FilmInk Presents at that time.
Melbourne FilmInk Presents ACMI: Sold out Cinema 1 (168 seats) requiring an upgrade to larger Cinema 2: 70% capacity and 197 tickets sold.
Sydney Golden Age: Sold Out. 100% capacity.
Gold Coast Film Festival: 80% capacity with 150 tickets sold.
Brisbane: New Farm 76% capacity with 56 tickets sold.
Outcome
Insight achieved extensive media coverage for this independent, low-budget, niche genre film and engaged directly with target audiences at grass-roots level to successfully promote the Australian premiere and theatrical release of Observance.  Ticket sales exceeded expectations while director Sims-Dennett's professional profile as a young, respected Australian filmmaker was substantially enhanced securing representation by RGM and attachment to leading Australian producers for two new feature film projects scheduled for production in 2018.
Links & AV
Testimonials
Testimonials
STERLING CINEMA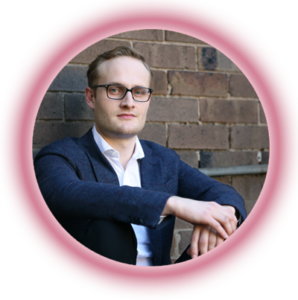 Insight Communications executed a cutting edge targeted grass roots campaign for the Australian release of Sterling Cinema's OBSERVANCE that delivered results that well exceeded our targets. By far the best and most effective boutique agency we have ever worked with.
Joseph Sims-Dennett, Executive Producer, Sterling Cinema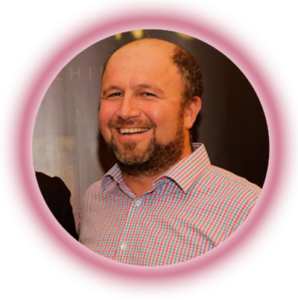 FILMINK PRESENTS SCREENING – OBSERVANCE
I had the pleasure of working with Insight Communications on two screenings of the independent Australian film, Observance, which launched the film in the Australian marketplace. Insight's work included building awareness around the film, which led to ticket sales. At the events themselves, Insight created a buzzy vibe around the red carpet, making all those in attendance feel like VIPs, which not only made them enjoy the film but the entire experience, building on the good will of my brand and the film itself. Insight exceeded all expectations, leading to above expectation sales of tickets, but also key to the event running smoothly and extremely professionally. I would have no hesitation in recommending them to potential event organisers and film publicity campaigns. In fact, I will be looking to use them for my own initiatives in the immediate future and hope they're not too busy to take me on.
Dov Kornits, Publisher FilmInk and Head of Theatrical for Umbrella Entertainment