INDUSTRY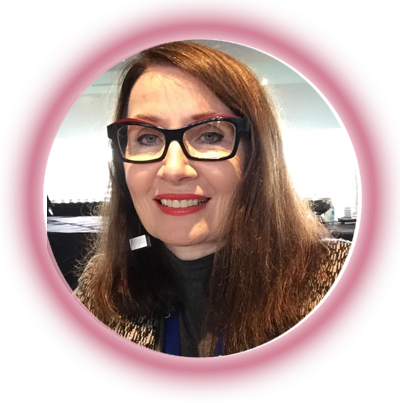 UNIVERSITY OF TECHNOLOGY SYDNEY – Dr Mai Hansford
Clare Collins and Alice Collins model outstanding professional practice in their work for the not-for-profit and government sectors. They have contributed to student learning at UTS as guest lecturers in the subject that lays the foundation for public communication students to learn about the contexts for practice. Their ethical professional approach to their work, the compassion and dedication they express, and their drive to use public relations to make the world a better place are all evident for the students to see and learn. Their lectures are clear, frank and engaging. They tell it like it is in a way that inspires and teaches students. They are thorough and keep to brief, able to pitch what they say to the students' understanding. As well as lecturing to our students, Clare and Alice have mentored individual students as interns at Insight Communications. They are impressive UTS alumni and we are honoured to have their continuing participation in the education of upcoming professionals.
Dr Mai Hansford, Senior Lecturer, Public Communication, Faculty of Arts and Social Sciences
University of Technology Sydney
WOMAN'S DAY – KATHERINE CHATFIELD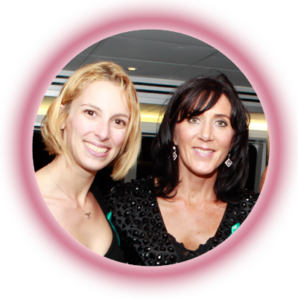 I worked with Alice at Insight Communications on the Woman's Day Teal Issue in February 2011, to raise awareness of Ovarian Cancer. The issue was a huge success, largely because of the great case-studies and help that Alice was able to provide. Her understanding of what Woman's Day readers are interested in was exceptional, and her warm communication with all the women involved meant they felt happy and comfortable talking to our journalists. She was an absolute pleasure to work with.
Katherine Chatfield, Real Life Editor, Woman's Day
SUNDAY TELEGRAPH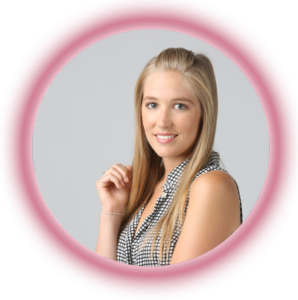 – LIA HARRIS
As Senior Crime Reporter for the Sunday Telegraph, the difference between the months preceding and following the launch of the Where's William? Campaign in available information, cooperation between interested parties, public interest and coordination of events, has been enormous. It was extremely difficult for the media to gain an understanding of the latest information, to verify facts and to communicate with those involved in the case, including NSW Police and William's family. This was made vastly more complicated by William's legal situation and led to convoluted coverage of the investigation, making it very difficult for the general public to understand what was happening in the case, which in turn hampered efforts by police urging anyone with information to come forward.
The campaign has made a major difference to the media coverage of the case in multiple ways, including the way the investigation was portrayed. Having a singular point of contact for information relating to William's family and planned events has made the job of media coverage much simpler and led to a more consistent approach to news stories surrounding the case. While questions about the ongoing investigation are still directed to police, any other information, most importantly, fact-checking, is dealt with by Insight. In a major case like this one, where there is extensive public and media interest, I have never experienced a more organised and consolidated approach to ensuring only correct and valuable information is reported in the media. Their approach to working with journalists and using the media as another tool to help assist the Police investigation has hugely benefited all parties. I have also witnessed the public's perception of the case change significantly as a result of the campaign which is now focused on helping to find William, rather than laying blame for his disappearance. Insight has done, and continues to do, a phenomenal job running this ground-breaking campaign. I have every belief their work will help to solve this case.
Lia Harris, Senior Crime Reporter, The Sunday Telegraph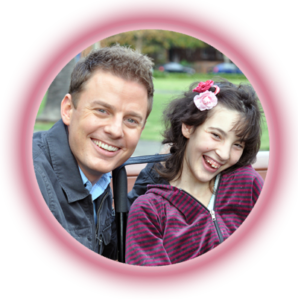 BEN FORDHAM – Channel 9 / Radio 2GB
I've been dealing with Insight Communications for about 10 years and they're a highly professional outfit. Not only do they run a successful public relations and communications business, they also have a strong interest in community service.
Insight has led the way in fundraising efforts for Bethany and Leanne Mills – two little sisters with some big medical problems. The girls are kept alive by batteries and travel to the other side of the world for treatment.
Insight has helped raise hundreds of thousands of dollars for the Mills family through various media campaigns. Without them, Bethany and Leanna may not be alive today.
Ben Fordham, Channel 9 / Radio 2GB
CLIENTS
Government, Health & Research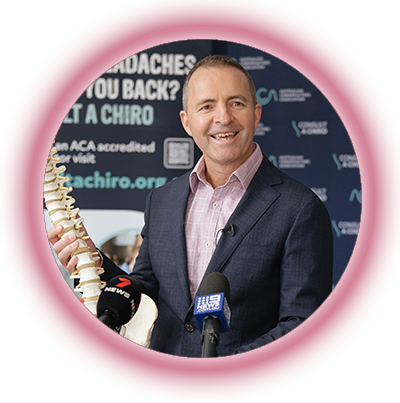 AUSTRALIAN CHIROPRACTORS ASSOCIATION (ACA)
The Australian Chiropractors Association engaged Insight Communications to run our inaugural Workspace Week campaign in August 2022.
Insight's campaign was a great success, substantially exceeding our objectives. Insight did a fabulous job within a very short lead time. Their outstanding drive and know-how were well matched by their collaborative ethos, resulting in a very high level of media exposure, reinforcing chiropractors as the trusted experts.
The number of people who were encouraged to think more about their workspace, change their behaviour or open up a dialogue with their employer is incalculable.
In 2023 we reappointed Insight to conduct our flagship Spinal Health Week campaign, which they did with great effectiveness. They took the time to completely understand the brief, and then faithfully applied their expertise, resulting in a campaign that out-performed previous years. Member feedback flowing from the week was outstandingly positive.
Dr David Cahill, President Australian Chiropractors Association
ASBESTOS EDUCATION COMMITTEE (AEC)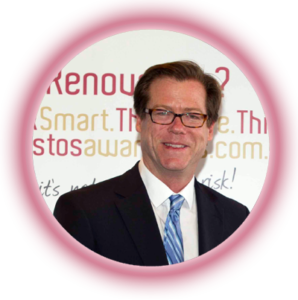 Insight Communications did an absolutely phenomenal job in creating and delivering our Asbestos Education Campaign for 2012 including the creation of "Betty – the ADRI House".
We are delighted to have found an agency that not only listened to our brief but are dedicated and passionate to our cause. The dynamic campaign showed innovation, a real understanding of our needs and a creativity that appealed to our target audience.
Insight certainly exceeded our expectations with a very successful launch and we are very excited about the campaign ahead and continuing our business partnership.
With the contentious history of asbestos in Australia, Insight Communications' commitment to policies and procedures and respecting essential approval processes within government, particularly where sensitive issues are concerned, has been critical and vital to the overall success of the campaign.
As Chair of the Asbestos Education Committee, I am pleased to endorse Clare and Alice Collins of Insight Communications as having been not only committed to delivering measurable outcomes but ensuring various government departmental requirements and regulations are met without compromise.
Peter Dunphy PSM, Chair Asbestos Education Committee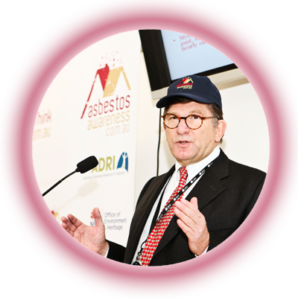 ASBESTOS DISEASES RESEARCH INSTITUTE (ADRI)
The Asbestos Diseases Research Institute (ADRI) is a partner in the 'Think Smart, Think Safe, Think asbestosawareness.com.au – it's not worth the risk!' campaign designed and orchestrated by Insight Communications. This campaign urges homeowners, handymen and renovators to learn about the dangers of, and working with, asbestos.
The success of the Insight Communications campaign is reflected in the uptake by local councils, the substantial national TV, radio and print media attention and the informative and user friendly website, asbestosawareness.com.au. We very much hope that increased awareness will eventually result in the translation of a reduction of the incidence of asbestos-related diseases. I would personally like to thank Clare and Alice Collins at Insight Communications for all their hard work and congratulate them on the very successful campaign, especially given the extremely short timeline.
Professor Nico van Zandwijk, Director, Asbestos Diseases Research Institute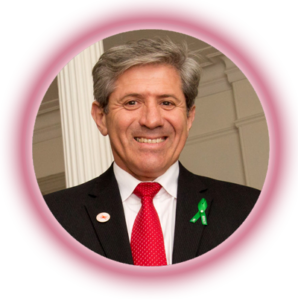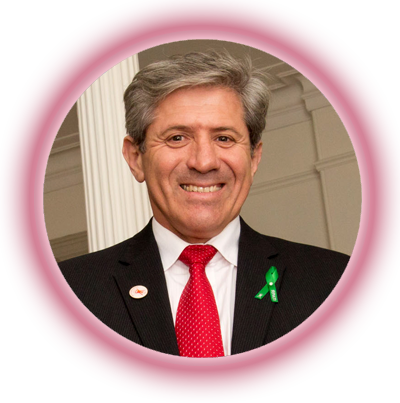 RPA TRANSPLANT INSTITUTE – ROYAL PRINCE ALFRED HOSPITAL, SYDNEY
It has been more than 10 years since I first engaged Insight Communications to help us with the launch of the RPA Transplant Institute. Since then, Insight Communications have been instrumental in managing many successful events for us over the years that have not only increased public awareness of transplantation in Australia but also raised valuable funds for research and improving the care of patients.
In 2016, I asked Insight Communications to organise a full day event to celebrate 30 years of liver transplantation at the RPA and the 10-year anniversary of the RPA Transplant Institute. After being briefed on the many facets of the day, Clare and Alice worked tirelessly and passionately to ensure the event was a resounding success. Their professionalism, knowledge, enthusiasm and communication excellence are second to none.
It is always a pleasure to work with Clare and Alice. Their integrity, understanding, passion and drive are what set them apart from other public, media and communication agencies. Insight Communications will continue to play a vital role in the RPA Transplant Institutes' fundraising and media communications ventures.
Nick Koutalistras, Manager, RPA Transplant Institute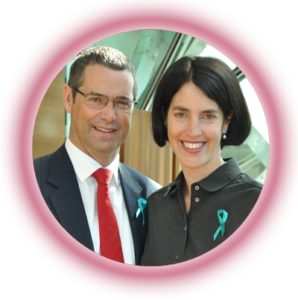 OVARIAN CANCER AUSTRALIA – NATIONAL OVARIAN CANCER AWARENESS MONTH
Ovarian Cancer Australia engaged Insight Communications to manage our 2010 and 2011 Ovarian Cancer Awareness Month campaigns to raise awareness of the symptoms of ovarian cancer and build the profile of our organisation.
Insight's unfailing energy and enthusiasm for the cause is reflected in the unprecedented results they achieved in both campaigns including national and regional television, major metropolitan and regional press, national radio and substantial coverage in national and trade magazines.
Building on their multi-award winning 11th Hour Campaign (2010) that increased media coverage by more than 2500%, in 2011, even when faced with consecutive national natural disasters, the coverage Insight achieved was once again a reflection of their hard work and dedication exceeding expectations with a substantial increase in media coverage on the 2010 results.
In addition to managing our media campaigns, Insight provided strategic communication advice and expertise across all mediums including online and developed our new national fundraising initiatives "Touch of Teal" and "Afternoon Teal" events, which have become very successful.
Insight's expertise was also integral in bringing on board a significant number of celebrity and community ambassadors as well as developing partnerships with corporate and community groups in every state and territory enabling Ovarian Cancer Australia to develop relationships that we hope will deliver long-term benefits to our organisation.
Additionally, Insight's creative concepts were not only limited to securing media coverage and business development through partnerships and fundraising initiatives. They expertly managed multiple national events including the national Australia Day health announcement held in every state and territory and the history making lighting of the Sydney Opera House teal, which was a significant logistical undertaking, and which they managed with creativity, style and professionalism.
In just 14 months, Insight played a significant role in building Ovarian Cancer Australia's national profile while attracting community, corporate and media interest and support for awareness of ovarian cancer, nationally.
Paula Benson, Chair, Ovarian Cancer Australia, 2011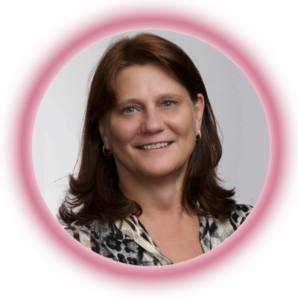 ST VINCENT'S CLINIC – ST VINCENT'S HOSPITAL, SYDNEY CAMPUS
St Vincent's Clinic has worked with Insight Communications for a number of years. Both Clare and Alice are enthusiastic and dedicated – and this shows in their attitude to their projects and is reflected in the outcomes.
St Vincent's Clinic has also worked with Insight on "Operation Lifeline" which assists with building capacity within the health services at Bairo Pite Clinic in Dili, Timor Leste as well as providing support and care for east Timorese patients undergoing treatment on the St Vincent's' Campus. We look forward to continuing our relationship with Insight Communications.
Michelle Wilson, Executive Director St Vincent's Clinic
Community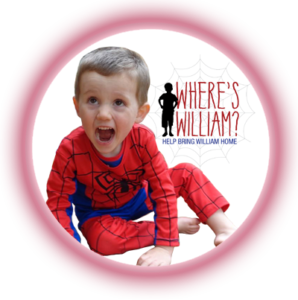 WHERE'S WILLIAM? CAMPAIGN
Clare and Alice have campaigned tirelessly (in a pro-bono capacity), on our behalf. They have fought the battles and at all times never lost sight of our ultimate goal – to bring our William home. Their emotional connection has enabled them to successfully appeal to the public's psyche to build moral outrage that a crime of this nature took place and at the same time, galvanizing communities all over Australia with the common goal of finding William and bringing him home.
William's Mummy and Daddy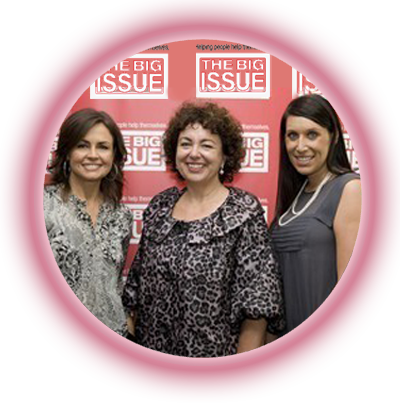 THE BIG ISSUE
Clare and Alice are a enthusiastic team, who were not only professional about our project but also took ownership of it as if it is their own. The personalised service we received from Insight went beyond the call of duty and the tremendous support we have continued to receive by Clare and Alice has been encouraging.
Natalie Susman – Head of Corporate Affairs, The Big Issue.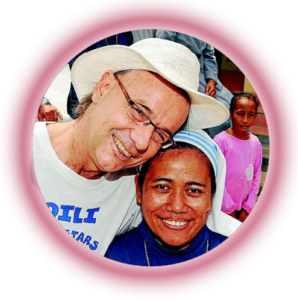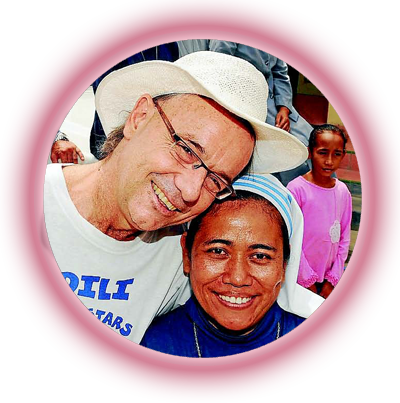 A GIFT LIKE NUN OTHER
Having worked for thirty years as a journalist at News Limited specialising in entertainment reporting, I can say without hesitation that Clare Collins, Alice Collins and the Insight team are without doubt one of the best public relations outfits I have been involved with.
Thanks to Clare and Alice and their team's passion, professionalism, integrity and drive we raised close to $100,000 for the Alma Nuns in Timor-Leste much to the delight of the Nuns and their young charges who were able to purchase a vital transport van after this successful campaign. I am pleased to endorse Clare, Alice and their work practices 100 per cent.
Paul Stewart, Champion for the Alma Nuns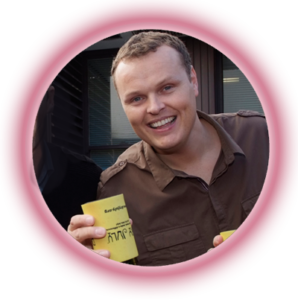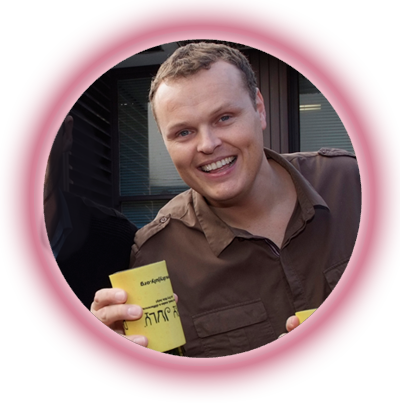 DRY JULY
Given the success of Dry July 2008 and the 09 economic climate we were hesitant to predict the outcome for Dry July 09. With the campaign now complete we can safely say we have cemented Dry July in the health awareness and fundraising calendar with a 292% increase in participants and a 369% increase in donations for our 09 campaign – raising over $AUD1.27 million nationally.
Clare and Alice have been there at every turn offering advice and support both professionally and on a personal level. Their passion and enthusiasm for healthcare and fundraising is evident and they have the intuition to pull it all together to make a real difference!
Brett Macdonald, Executive Director and Founder, Dry July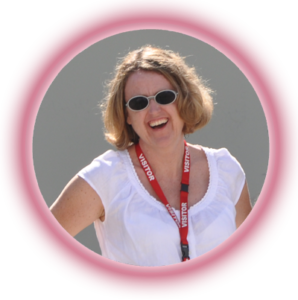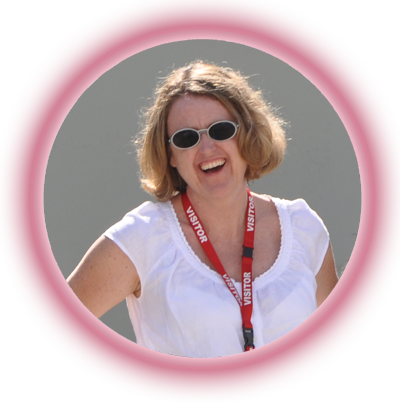 CALL TO GREATNESS
I have never been more delighted to work with a PR agency, than with Insight.
Insight has the unique ability of rapidly understanding the depth and heart of a brand and then translating that into original, measurable and impactful PR initiatives. To the extent that at one point, Insight acted as representatives for myself and the brand at a key media event, as I was unable to attend due to illness, and the results were seamless and wonderful. They really have become an essential extension of my team and I believe every Brand Marketing Director in Australia would benefit from spending a few hours with Insight. They have transformed my previously quite sceptical views of PR and its contribution to a marketing plan.
Carolyn Managh, Founder Call To Greatness, Former Marketing Director Ninemsn & eBay UK
Arts & Entertainment
FILMINK PRESENTS SCREENING – OBSERVANCE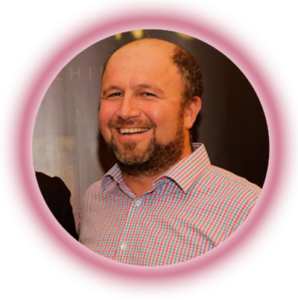 I had the pleasure of working with Insight Communications on two screenings of the independent Australian film, Observance, which launched the film in the Australian marketplace. Insight's work included building awareness around the film, which led to ticket sales. At the events themselves, Insight created a buzzy vibe around the red carpet, making all those in attendance feel like VIPs, which not only made them enjoy the film but the entire experience, building on the good will of my brand and the film itself. Insight exceeded all expectations, leading to above expectation sales of tickets, but also key to the event running smoothly and extremely professionally. I would have no hesitation in recommending them to potential event organisers and film publicity campaigns. In fact, I will be looking to use them for my own initiatives in the immediate future and hope they're not too busy to take me on.
Dov Kornits, Publisher FilmInk and Head of Theatrical for Umbrella Entertainment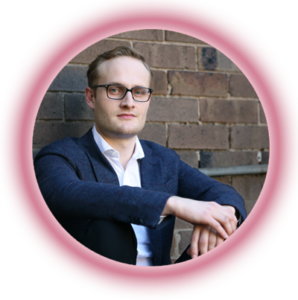 STERLING CINEMA – OBSERVANCE
Insight Communications executed a cutting edge targeted grass roots campaign for the Australian release of Sterling Cinema's OBSERVANCE that delivered results that well exceeded our targets. By far the best and most effective boutique agency we have ever worked with.
Joseph Sims-Dennett, Executive Producer, Sterling Cinema
HAYDEN TEE – GENERATION WHY? ALBUM LAUNCH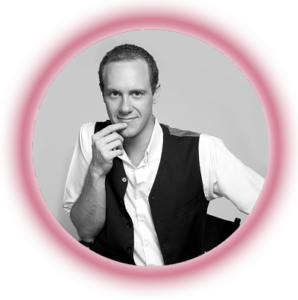 On each occasion I've had the pleasure of working with the girls at Insight Communications their work including the launch of Hayden Tee's album, generation why? has been tireless and has delivered great results! Their passion and commitment to the development of their clients is unwavering, but 'Insight' doesn't go far enough to explain the aptitude of this duo. I can't wait for the next opportunity when I'm able to collaborate with them again!
Jeremy Youett, Producer, Your Management International
AMBASSADORS
Celebrities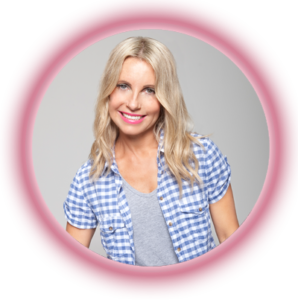 CHERIE BARBER – Asbestos Awareness Campaign
I've had the great pleasure of working with Alice and Clare Collins for the last three years, since I first became an ambassador for Asbestos Awareness.
Through their PR agency, Insight Communications, Alice and Clare work tirelessly around the clock, to raise awareness about numerous public issues including the dangers of asbestos. Project by project, they pour their heart and soul into everything they do with unbelievable gusto and unwavering commitment and dedication. They take on projects with a high degree of emotional investment, a rare and precious quality that you just don't find in the business world, today.
Apart from being incredibly efficient, Alice and Claire are a delight to deal with and seriously nice people. They pay attention to the small details and treat everyone with the utmost of respect. Nothing is too much trouble, and they constantly go the extra mile in everything they do. They are the type of people that employers could only dream of having within their organisation.
I'm proud to say I know them both and would recommend this formidable mother and daughter team to anyone.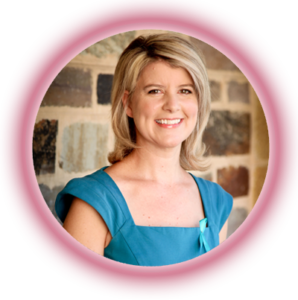 NATASHA STOTT DESPOJA – Ovarian Cancer Awareness Month 2011
Insight combined professionalism with a wonderfully friendly approach. Insight's understanding of, and interest in, the health matters with which we were dealing, was impressive and their management of the media events in which I was involved was seamless and included an understanding of participant's needs. It was a pleasure to work with Insight on a national health awareness campaign.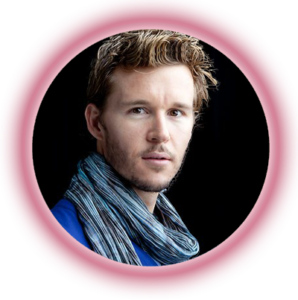 RYAN KWANTEN – RPA Foundation
Alice and Clare are a dynamic duo who I have known for over 20 years. Whilst working on Home and Away I first worked with Clare as an Ambassador for the Royal Prince Alfred Hospital Foundation and have always found the 'Collins Girls' attention to detail, level of sensitivity, commitment and enthusiasm to their projects and ambassadors second to none. It was always a joy to work with them.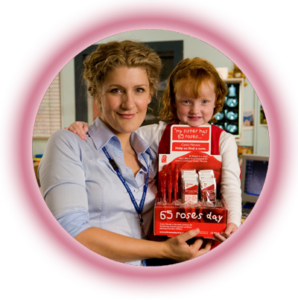 VIRGINIA GAY – Where's William? Campaign (2016) & 65 Roses Day (2009)
Alice and Clare are an ambassador's dream. They are always across everything, kind, polite, fun, with heaps of opportunities at the ready, and yet always sensitive to the needs of the charity and ambassador. I highly recommend working with them.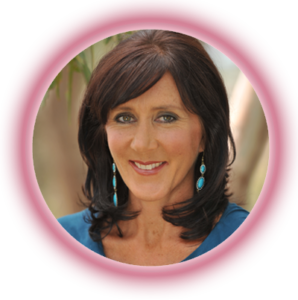 PATRICIA BAILEY – Ovarian Cancer Awareness Month 2011 (Princess Mary's Sister)
Being an ambassador has been an honour. Through working with Alice and Clare I have been privileged to meet so many wonderful people from all walks of life. They enabled me to contribute to the community and to show support to those in need. Being an ambassador has meant that I may have helped save the lives of women in our community, which has been one of the most rewarding things I have ever done in my life. Clare and Alice were wonderful! They provided support and were always sensitive to the needs of patients and ambassadors. It was a delight working with them.
JEAN KITTSON – OVARIAN CANCER AWARENESS MONTH 2010 & 2011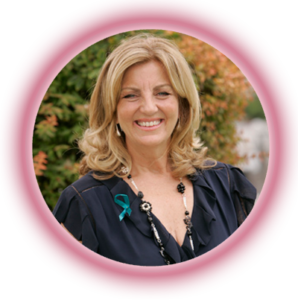 Thank you so much for the brilliant job you did for the Ovarian Cancer Awareness Campaign. As Ambassador for the Awareness Month, I can't thank you enough for the care and consideration with which you organised my responsibilities. I have done a number of campaigns for different organisations but I have never experienced such considerate and comprehensive support. Also, your absolute professionalism in handling the media and myself so impeccably. And your attention to every detail…
It's the small things that really count when getting such an important and often emotional message across, particularly when you are also often relying on the good will of volunteers. You always made sure everyone was properly thanked and that their contribution was of value and appreciated. You are awesome!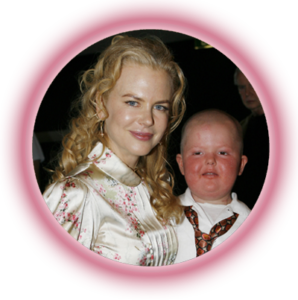 NICOLE KIDMAN – Sydney Children's Hospital Foundation (Happy Feet Screening)
Dear Clare,Thank you so much for your efforts yesterday. It was an amazing day and your work in getting the publicity out so quickly is truly appreciated. Have a wonderful and Safe Christmas. Nicole Kidman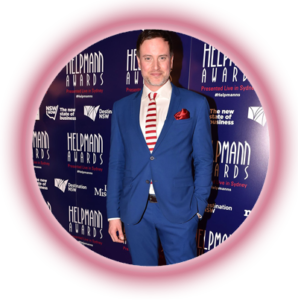 HAYDEN TEE – Where's William? Campaign
I have had the pleasure of working with Alice and Clare of Insight Communications twice now. First as a client when they managed publicity for my second album launch, corresponding live performances and attached charity initiative.
More recently they invited me to act as an ambassador and spokesperson for the family of William Tyrrell in their "Where's William? Campaign". I have always found Clare and Alice to be incredibly efficient, enthusiastic, creative and an absolute joy to work with. They are always ahead of the game, trouble shooting potential obstacles and constantly coming up with inspired ideas to best benefit the project. I would have no hesitation in hiring them or working for them whenever the opportunity arose.
Patient Ambassadors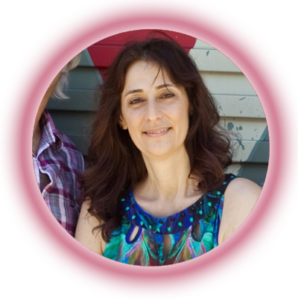 SERAFINA SALUCCI – Mesothelioma Patient – National Asbestos Awareness Campaign
In 2007 I was diagnosed with mesothelioma, an incurable asbestos related cancer with limited treatment options, with a poor prognosis for anyone diagnosed with it. They say prevention is better than cure, and I cannot think of any other situation that is more relevant than with mesothelioma. To this day, prevention is the closest thing we have to a cure, and this is why asbestos awareness and education is so crucial and important.
I have been in the fortunate position to have been involved with Insight Communications' Asbestos Awareness Campaign for a number of years and I have worked closely with Clare and Alice on many occasions.
I have the utmost respect and admiration for Clare and Alice. They have always treated me with respect and compassion, and have always been considerate of the challenges I have been going through in regards to my health. Regardless of what was going on during the campaign, they always made sure that I was doing and feeling ok.
They are an excellent example of how a small team can make a huge difference. I have always been impressed with the commitment, hard work, creativity and professionalism that they put into everything they do.
It would be impossible to quantify how many lives the Asbestos Awareness Campaign has saved. It has been a privilege to have been involved in the Asbestos Awareness Campaign and I congratulate Clare and Alice on the continued success of this campaign.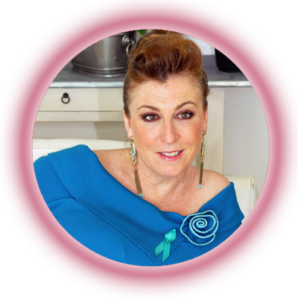 JULIE RUSS – Ovarian Cancer Survivor – National Ovarian Cancer Campaign
Initially I was not interested in sharing my story with the media, as I just wanted to move on from the experience. However eventually I realised I was doing a one woman campaign with everyone I dealt with, if they mentioned abdominal symptoms, I would tell them the symptoms I had, and ask that they at least ask their doctor the question. When I was asked if I would speak with the media, I readily offered, as I realised I could reach many more people.
Also, for me, my story was just a story and no longer a painful wound. I found it healing to share my story, and meet others who had a similar tale to tell. I felt if one person heard the message, and was checked prior to the cancer going too far, and was saved, then I would have done something really useful. In the end, I really enjoyed the experience. I talked with interesting presenters, and was treated really respectfully and supportively.
I particularly enjoyed dealing with Alice from Insight communications. She was very professional, but still supportive and personable and with all the events very well coordinated. A particular day stands out – a long day in Sydney with Alice taking care of everyone, snapping photos and making sure we were all working through the steps of interview, clothes changes, photograph, group photo. She still found time to bond with each of us personally, in a friendly and sensitive way. I felt she really understood our individual stories.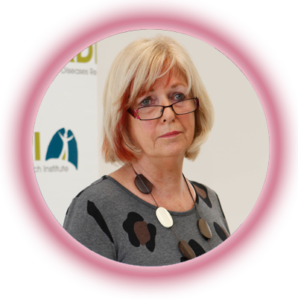 THE LATE CAROL KLINTFALT OAM – Mesothelioma Patient – National Asbestos Awareness Campaign
The benefits that I gained from sharing my story with the media is a feeling of accomplishment. Anywhere, anytime, if I can, I will spread the word of the dangers of asbestos in our society and having been diagnosed with Mesothelioma from exposure to asbestos I feel very angry, very disillusioned for what has happened to me and my family. Everyone should learn about the dangers. Forget about "this won't happen to me", it can happen to anyone. I will stand on an orange box anytime and talk about the dangers and my story. It gives me a sense of self satisfaction that I am able to give something back and hopefully do something positive to help others from not going through what I have gone through.
I have found Clare Collins an absolute delight to deal with. It is often said "that you don't know what it feels like unless it happens to you" but Clare's passion for the cause is quite extraordinary. That goes also for her lovely daughter Alice and all the other kind people that work on the Insight team. They have all demonstrated great sensitivity towards me and all seem very passionate about the cause.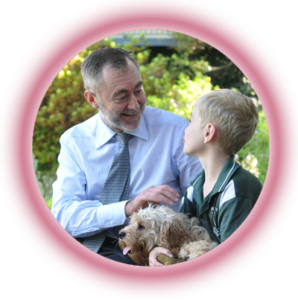 PETER SMYTHE – Parent of a child with primary lymphoedema – National Campaign
Clare Collins did a terrific job setting up an interview with Channel 10 to promote Lymphoedema Awareness Week. The idea was that I and our 8 year old son would be interviewed by a health reporter for the 5pm news. I had a few concerns.
First, I wanted to preserve our son's privacy, after all, he might be keen now, but in 10 years' time, might not be so keen to have his image somewhere in the public domain. Insight dealt with that issue effectively by assuring us that first names or pseudonyms would be used.
Second, I was a bit anxious that I would not get the correct message across. That issue was not an issue in the end, because the health reporter had been fully briefed by Insight, and kept to the key message throughout. When the interview concluded, I realised that the reporter had stuck to the Insight plan about the key message that was desired, and had hammered away at me until she got the desired answer, that featured in the news piece: if we could have anything, we would love money for research.
The brief must have been that the ALA was looking for funds for research for lymphoedema. Within a week the ALA had the assurance of funding and shortly thereafter a commitment by Rotary Health to provided $90,000 for research over 3 years. That's what I call Results. Clare and her team were a pleasure to deal with.
STAKEHOLDERS
NSW POLICE – Where's William? Campaign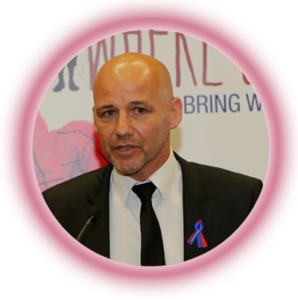 The investigation into William's disappearance has relied heavily upon information from the public. The 'Where's William? Campaign' has greatly assisted the investigation through their efforts in generating interest throughout the community regarding William's plight. The persons behind the campaign have worked with investigators, ensuring the right message has gone out to the public which resulted in persons providing information to police. The campaign has ensured that William's disappearance is firmly implanted in the consciousness of the community. This has assisted police when appealing for information from the public.
The response to Crime Stoppers in regards to this investigation has been phenomenal. The investigation has received 2,800 reports to Crime Stoppers, a further 196 reports of information direct to the taskforce and had 1,078 possible sightings reported. The taskforce has identified 690 persons of interest.
Police are not prepared to release the exact details, but readily acknowledge that the 'Where's William Campaign' has played a big part in generating this response from the public, that has assisted the investigation.
Detective Inspector Gary Jubelin, Chief Investigator, Strike Force Rosann, NSW Police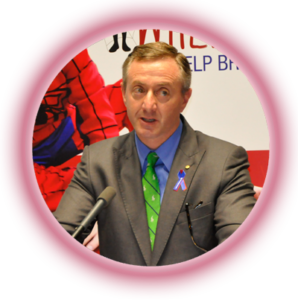 CRIME STOPPERS – Where's William? Campaign
The case of missing young boy, William Tyrrell has captured the hearts and minds of communities right across Australia, the globe and very much so in NSW.
Crime Stoppers has been an integral part of the strategic policing tools in this yet to be resolved case. However, we cannot exist without the support of the media and PR machine. The Where's William? Campaign has been and continues to be, relentless in their quest to resolve this case.
Peter Price AM, CEO, Crime Stoppers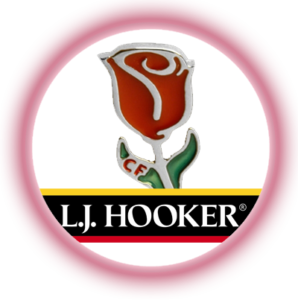 65 ROSES DAY – Primary Campaign Partner
I can highly recommend Insight Communications as being a most professional team able to achieve unprecedented results.
Lyn Cox, LJ Hooker & 65 Roses Day Partner
Asbestos Awareness – What Stakeholders have to say about 'Betty'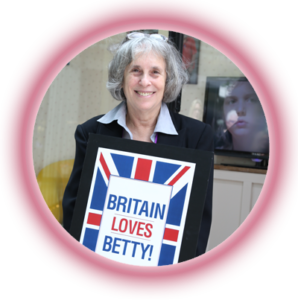 INTERNATIONAL BAN ASBESTOS SECRETARIAT (IBAS), LONDON, UK
Betty, the asbestos model house, is a shining example of a creative approach to a difficult subject. No one really wants to KNOW that their home might be a death trap but the fact of the matter is that asbestos remains hidden in homes as well as public buildings.
Betty is a focal point for a campaign which reaches out to the public in a positive way to educate and arm them with the information they need to take steps to protect the lives of those they love. I wish that Betty had a British cousin!
Laurie Kazan Allen, Co-ordinator of the International Ban Asbestos Secretariat (IBAS), London, UK
SAFEWORK SOUTH AUSTRALIA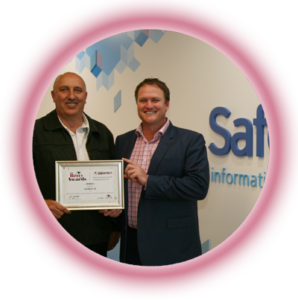 SafeWork SA was a proud supporter of the 'Betty the ADRI House' tour in South Australia. The Betty tour formed part of a wider SafeWork SA educational campaign on asbestos awareness from October to December 2016. Thanks to the support of Bunnings Warehouse, SafeWork SA and Betty we were able to engage with multiple communities, in particular home renovators, across metropolitan Adelaide.
Having a purpose-built van to demonstrate where asbestos can be found in the home is a highly effective way of explaining the risks associated with disturbing building materials that may contain asbestos. At the end of our campaign, the South Australian Government's asbestos information website received an increase of almost 20 per cent in page views compared to the previous year.
We believe the Betty tour played an important role in this increase and in increasing the public's awareness and understanding about asbestos.
Brett Pfeffer, Principal Industry Advisor, Workplace Advisory Services, SafeWork SA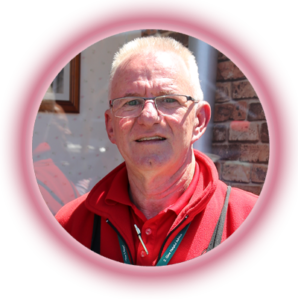 BUNNINGS
Our Bunnings Team members and customers in the NT and SA stores where Betty visited (as part of National Asbestos Awareness Month) was all positive with many saying they'd learned more about the dangers and correct safe handling of asbestos. In summary; Betty and the information provided worked well. One can honestly say that a picture say's a thousand words and Betty and the presenters supported this. For our other stores that didn't host Betty, they'd heard about the Betty (Van) and wished they hosted it in their stores. I think if we can get Betty to Tassie that we will have the same positive outcome."
Morris Lamacchia, Marketing Services Manager SA/NT/TAS, Bunnings Group Limited
FAIRFIELD CITY COUNCIL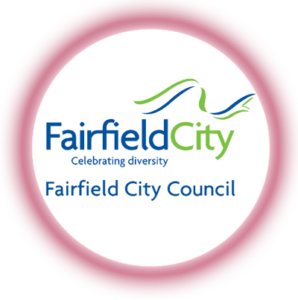 Fairfield City Council was lucky enough to have a visit from Betty and her crew today to educate our residents about the dangers of asbestos when renovating their homes. Around 300 residents came along to talk with the experts and gained valuable knowledge that may very well save their lives and the lives of their loved ones.
Stephanie Keane, Waste and Sustainability Projects Officer, Waste Strategy and Sustainability City Operations, Fairfield City Council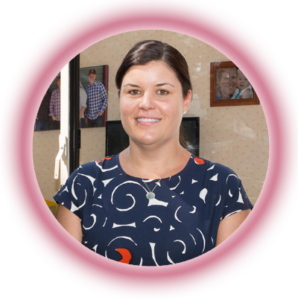 NORTHERN TERRITORY GOVERNMENT
We have a very unique opportunity with Betty to highlight to Territorians the dangers of asbestos. Asbestos can be found in a number of buildings across the Territory and it is important that we remind Territorians if they are undertaking renovations, they need to look out for asbestos to protect themselves and their families."
The Hon. Natasha Fyles, Attorney-General and Minister for Justice (NT)
FEDERAL MEMBER FOR LINGIARI (NT)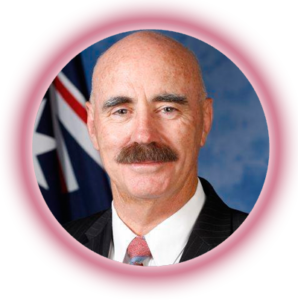 It's great that Betty has come to Alice Springs and I'm grateful to those who've funded this trip and the roles of those involved in it because increasing awareness of people who may be ignorant of the dangers of asbestos is very important.
It's important that people who have asbestos in their houses understand how to deal with it and if they need to get rid of it get the professionals in. It's very, very important that it's done safely so that people aren't affected adversely by it.
Betty's lovely and I wonder what people think when they're driving up the highway behind this house. I can see how Betty would stimulate people to click onto the website and they too can be informed just by seeing Betty passing by.
The Hon. Warren Snowdon MP, Federal Member for Lingiari (NT)
ALICE SPRINGS TOWN COUNCIL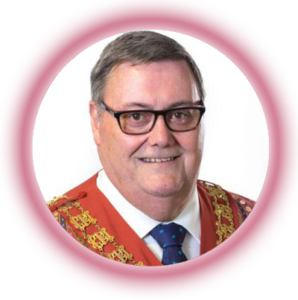 Asbestos awareness needs to be carried right across the community. The provision in what you've done in travelling down the highway towards Alice Springs from Darwin is all about awareness.
Betty is a very practical resource. We know how popular home renovation shows are so as long as people keep talking the message and doing what you have done in bringing Betty to Alice Springs, it all helps towards creating that awareness.
Damien Ryan, Mayor Alice Springs Town Council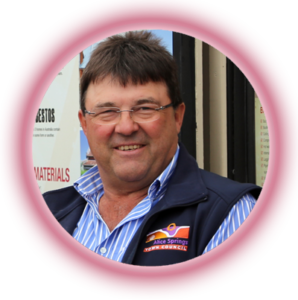 I'm grateful that you have come here (Alice Springs NT). The information in the media has been very good along with seeing Betty which has opened my eyes up to the dangers of asbestos again.
Jamie de Brenni, Deputy Mayor, Alice Springs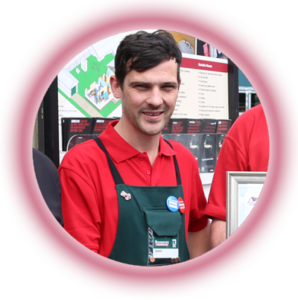 BUNNINGS
Betty is a really unique way of telling a story. It's a very great set up with the visual display and it sparks people's interest to come and have a look at it.
Sean Wood Manager, Bunnings Warehouse, Alice Springs NT
ASBESTOS DISEASES SOCIETY OF SOUTH AUSTRALIA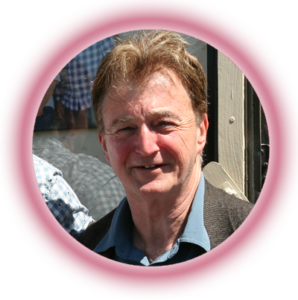 A purpose built, mobile caravan house that graphically illustrates the pervasive use of asbestos products in the home is a great way of raising public awareness. And as someone who had not previously come across 'her' I was really impressed, as I'm sure most people are when they meet 'Betty' for the very first time. That was certainly the feedback that I and my Asbestos Diseases Society SA colleagues had from the people we met during the Adelaide stage of her tour.
Betty' is a powerful, educational awareness tool that assists us in understanding the dangers associated with asbestos in the home. This is because of her practicality. People can see for themselves what asbestos products look like, what they're used for and where in the home they are likely to be found.
Don Burke's involvement in the media side of the Betty project was also a smart move as he is an informed, popular and trustworthy asbestos ambassador.
Dr Kevin Purse, Asbestos Diseases Society of South Australia
Asbestos Awareness – Community Stakeholders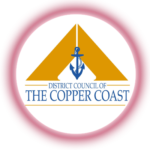 The benefit to Council participating in this campaign has been the ongoing improvements in preventing illegal dumping of asbestos as well as the illegal boarding of asbestos into our community. This along with the increase in awareness across our community has brought benefits to both our organisation and community as a whole by making our community and work areas safer as a result of a decrease in illegal dumping.
District Council of the Copper Coast, Regional SA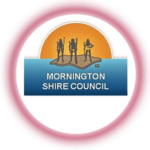 Mornington Shire Council is extremely proud to have taken part national Asbestos Awareness Month. Recognition of our contribution through the Betty Awards and the accolades which come with them are a fitting tribute to recognise the enormous effort our staff have put into creating awareness of asbestos. Mornington Shire Council's campaign culminated in the removal of an asbestos riddled building that has been a serious health risk to our community for fifteen years, and through its removal together with asbestos education, the real winners here are the entire community.
Frank Mills, CEO, Mornington Shire Council, Regional QLD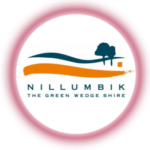 Nillumbik Shire Council is very pleased to participate in Asbestos Awareness Month. This program has given Council another avenue to engage with our citizens and represents a positive step forward in Council's role in protecting our community's wellbeing.
Helen Coleman, Mayor, Nillumbik Shire Council, Metropolitan VIC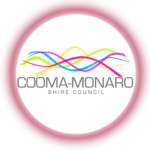 By participating in Asbestos Awareness Month the entire council, Councillors, residents and general community are made aware of the dangers of asbestos. Like many regional centres, the majority of housing in our region was built with asbestos fibro sheeting. Many renovators of these older houses start a "minor" renovation without any consideration of the materials which they are removing or sanding. Awareness campaigns such as Asbestos Awareness Month bring the information to the forefront of people's minds so that dangerous activities can be avoided.
Cooma-Monaro Council, Regional NSW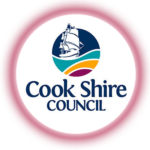 As a result of our participation in Asbestos Awareness Month I believe our community has a better understanding of where asbestos can be found and how it should be collected. We as a local government are here to serve our community and ensure their wellbeing. If we can save one life, that's awesome. If all we can do is tackle illegal dumping of asbestos, then that is great too.
Cook Shire Council, Regional QLD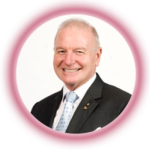 Like many regional communities there is an urgent need for Council to ensure that the messages on asbestos, people renovating houses and people being aware of asbestos in other areas are compelling so we continue to develop a healthy community in our liveable city. Asbestos Awareness Month enables us to do this effectively.
Lord Mayor Gordon Bradbery OAM, Wollongong City Council, Regional NSW