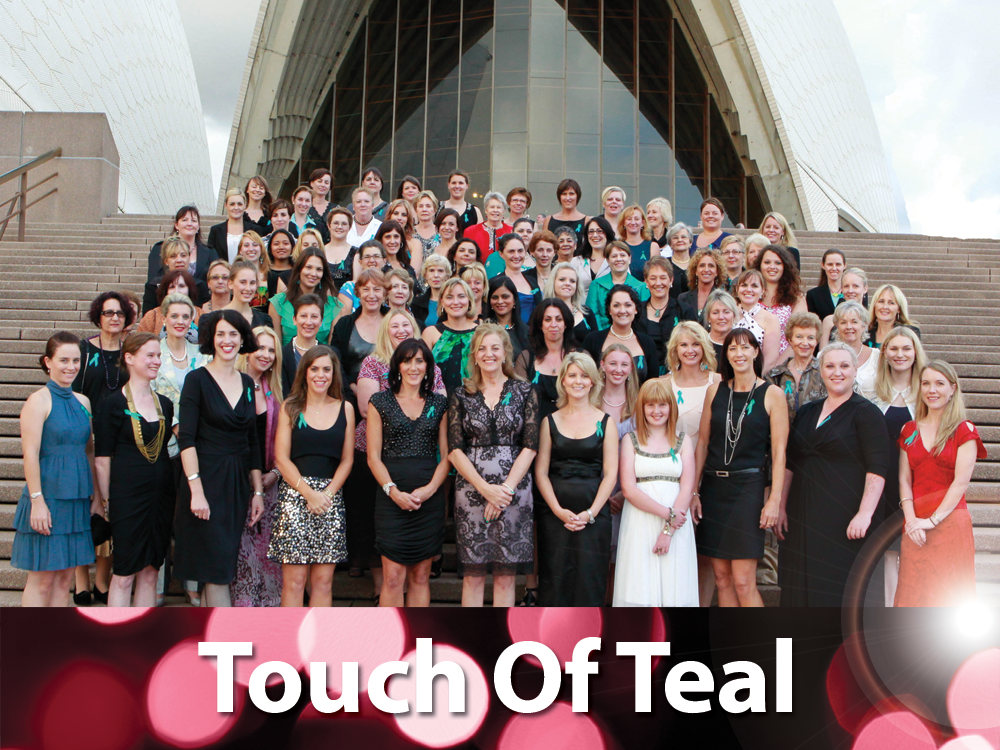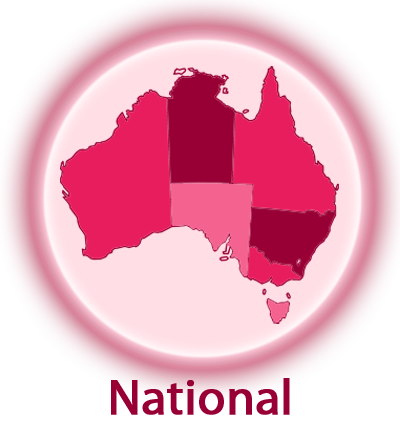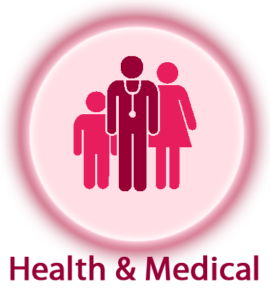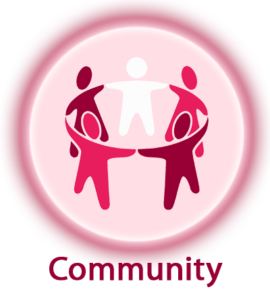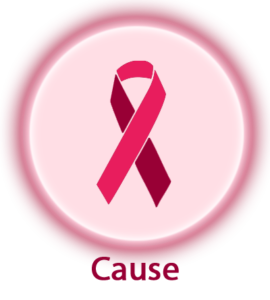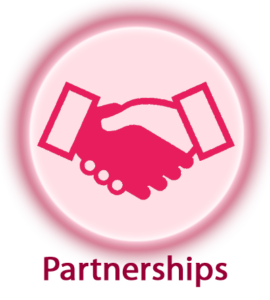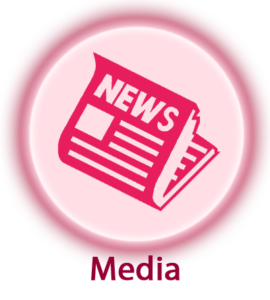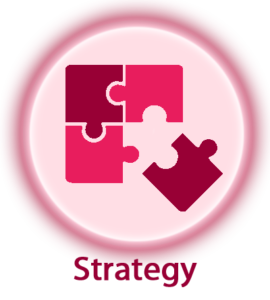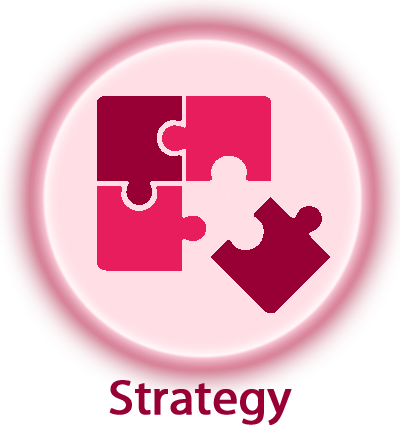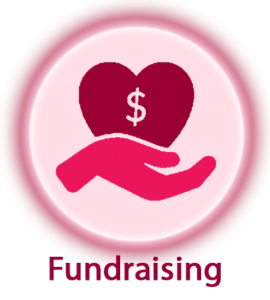 Touch of Teal Campaign 2011 – National
Building on the success of our 11th Hour Campaign, Insight developed the Touch of Teal Campaign.  With a longer lead-time, Insight engaged the support of 77 women from all walks of life to become our community ambassadors and produced celebrity ambassador media events in all capital cities nationally.  Insight's creative strategies included engaging new ambassadors and the development of the Afternoon Teal™ and Touch of Teal™  fundraising and awareness initiatives and to mark the 10th Anniversary of Ovarian Cancer Australia we the lit of Sails of the Sydney Opera House, Teal.
The campaign challenges were numerous including vying for media coverage amidst numerous natural disasters such as the record-breaking floods in QLD, NSW and VIC, Cyclone Yasi, the bushfires in WA and on Teal Ribbon Day the Christchurch earthquake.
In spite of these challenges, Insight increased media coverage on our previous year to deliver 38 million opportunities for Ovarian Cancer Australia and the key messages to be seen and heard across Australia.  Importantly, Teal Ribbon sales increased on 2010 by 150% and donations increased by 400% reaching almost $400,000 – a figure that would enable Ovarian Cancer Australia to increase its vital, life-saving work.
Background
Ovarian Cancer Awareness Month runs throughout February. In the lead up to the 2011 campaign, Insight built on our 2010 National Australia Day Health Message initiative held in Sydney and held launches across every capital city, creating and managing 7 events Australia wide, on the same day. We also engaged the support of new celebrity and community ambassadors.
Objectives
To raise awareness of ovarian cancer symptoms
Generate widespread brand awareness about Ovarian Cancer Australia
Launch Insight's creative initiatives; 'Afternoon Teal™' and 'Touch of Teal™' awareness and fundraising events
Leverage the success of Insight's 2010 campaign to increase donations and corporate partnerships
Challenges
Natural Disasters throughout campaign: Floods (Qld, NSW, VIC), Cyclone Yasi, Bushfires (WA), Earthquake (Christchurch)
Limited organisational resources and budget
Results
Successful

 Outcomes
Media Pieces: 804 – increase on 2010 by 25%

46 Magazine articles including special 'Teal Ribbon' Woman's Day issue with 14 pages dedicated to Ovarian Cancer Awareness Month
Body + Soul Liftout
38 Television Stories including Today Show x 3
Online Mentions: 300 – increase on 2010 by 29%

Media Releases: 243 – increase on 2010 by 203%
Teal Ribbon Sales: increase on 2010 by 150%
Donations: Almost $400,000, increase on 2010 by 400%
Lighting the Sails of the Sydney Opera House Teal
Partnership with 200 Local Councils – 101% increase on 2010
Website Statistics

Visits: 36,152
Unique Website Visitors: 28,412
Symptoms Page: 20,324
Access Via Mobile Phone: 3,402

Insight generated 38 million opportunities for OCA and the campaign key messages to be seen and heard throughout Australia
Awards
Awards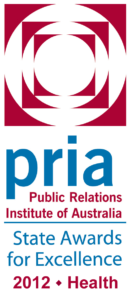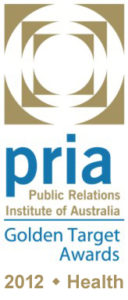 2012 – PRIA NATIONAL GOLDEN TARGET AWARDS
Touch of Teal Campaign 2011 – Commended
2012 – PRIA NSW AWARDS FOR EXCELLENCE
Touch of Teal Campaign 2011 – Highly Commended
TESTIMONIALS
Testimonials: Client – Industry – Ambassadors – Spokespersons
WOMAN'S DAY – KATHERINE CHATFIELD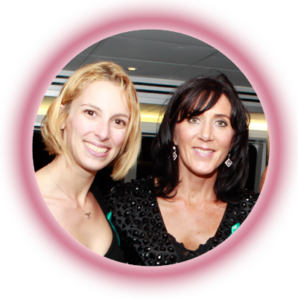 I worked with Alice at Insight Communications on the Woman's Day Teal Issue in February 2011, to raise awareness of Ovarian Cancer. The issue was a huge success, largely because of the great case-studies and help that Alice was able to provide. Her understanding of what Woman's Day readers are interested in was exceptional, and her warm communication with all the women involved meant they felt happy and comfortable talking to our journalists. She was an absolute pleasure to work with.
Katherine Chatfield, Real Life Editor, Woman's Day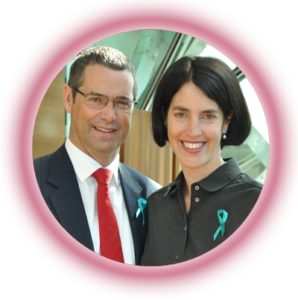 OVARIAN CANCER AUSTRALIA – NATIONAL OVARIAN CANCER AWARENESS MONTH
Ovarian Cancer Australia engaged Insight Communications to manage our 2010 and 2011 Ovarian Cancer Awareness Month campaigns to raise awareness of the symptoms of ovarian cancer and build the profile of our organisation.
Insight's unfailing energy and enthusiasm for the cause is reflected in the unprecedented results they achieved in both campaigns including national and regional television, major metropolitan and regional press, national radio and substantial coverage in national and trade magazines.
Building on their multi-award winning 11th Hour Campaign (2010) that increased media coverage by more than 2500%, in 2011, even when faced with consecutive national natural disasters, the coverage Insight achieved was once again a reflection of their hard work and dedication exceeding expectations with a substantial increase in media coverage on the 2010 results.
In addition to managing our media campaigns, Insight provided strategic communication advice and expertise across all mediums including online and developed our new national fundraising initiatives "Touch of Teal" and "Afternoon Teal" events, which have become very successful.
Insight's expertise was also integral in bringing on board a significant number of celebrity and community ambassadors as well as developing partnerships with corporate and community groups in every state and territory enabling Ovarian Cancer Australia to develop relationships that we hope will deliver long-term benefits to our organisation.
Additionally, Insight's creative concepts were not only limited to securing media coverage and business development through partnerships and fundraising initiatives. They expertly managed multiple national events including the national Australia Day health announcement held in every state and territory and the history making lighting of the Sydney Opera House teal, which was a significant logistical undertaking, and which they managed with creativity, style and professionalism.
In just 14 months, Insight played a significant role in building Ovarian Cancer Australia's national profile while attracting community, corporate and media interest and support for awareness of ovarian cancer, nationally.
Paula Benson, Chair, Ovarian Cancer Australia, 2011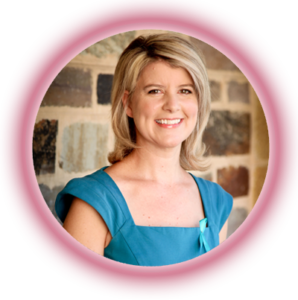 NATASHA STOTT DESPOJA – Ovarian Cancer Awareness Month 2011
Insight combined professionalism with a wonderfully friendly approach. Insight's understanding of, and interest in, the health matters with which we were dealing, was impressive and their management of the media events in which I was involved was seamless and included an understanding of participant's needs. It was a pleasure to work with Insight on a national health awareness campaign.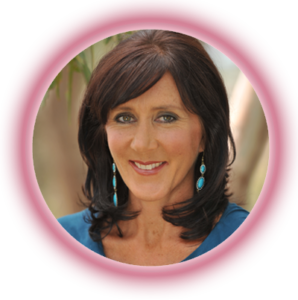 PATRICIA BAILEY – Ovarian Cancer Awareness Month 2011 (Princess Mary's Sister)
Being an ambassador has been an honour. Through working with Alice and Clare I have been privileged to meet so many wonderful people from all walks of life. They enabled me to contribute to the community and to show support to those in need. Being an ambassador has meant that I may have helped save the lives of women in our community, which has been one of the most rewarding things I have ever done in my life. Clare and Alice were wonderful! They provided support and were always sensitive to the needs of patients and ambassadors. It was a delight working with them.
JEAN KITTSON – OVARIAN CANCER AWARENESS MONTH 2010 & 2011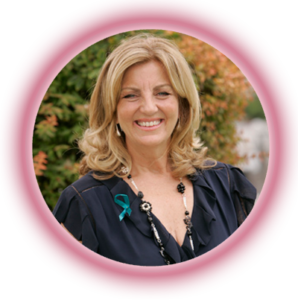 Thank you so much for the brilliant job you did for the Ovarian Cancer Awareness Campaign. As Ambassador for the Awareness Month, I can't thank you enough for the care and consideration with which you organised my responsibilities. I have done a number of campaigns for different organisations but I have never experienced such considerate and comprehensive support. Also, your absolute professionalism in handling the media and myself so impeccably. And your attention to every detail…
It's the small things that really count when getting such an important and often emotional message across, particularly when you are also often relying on the good will of volunteers. You always made sure everyone was properly thanked and that their contribution was of value and appreciated. You are awesome!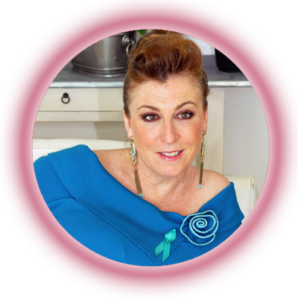 JULIE RUSS – Ovarian Cancer Survivor – National Ovarian Cancer Campaign
Initially I was not interested in sharing my story with the media, as I just wanted to move on from the experience. However eventually I realised I was doing a one woman campaign with everyone I dealt with, if they mentioned abdominal symptoms, I would tell them the symptoms I had, and ask that they at least ask their doctor the question. When I was asked if I would speak with the media, I readily offered, as I realised I could reach many more people.
Also, for me, my story was just a story and no longer a painful wound. I found it healing to share my story, and meet others who had a similar tale to tell. I felt if one person heard the message, and was checked prior to the cancer going too far, and was saved, then I would have done something really useful. In the end, I really enjoyed the experience. I talked with interesting presenters, and was treated really respectfully and supportively.
I particularly enjoyed dealing with Alice from Insight communications. She was very professional, but still supportive and personable and with all the events very well coordinated. A particular day stands out – a long day in Sydney with Alice taking care of everyone, snapping photos and making sure we were all working through the steps of interview, clothes changes, photograph, group photo. She still found time to bond with each of us personally, in a friendly and sensitive way. I felt she really understood our individual stories.
VIDEO
Links