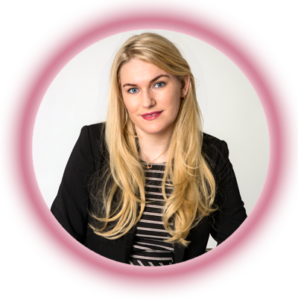 Alice Collins
Director
Head of Client Services & Evaluation
Alice Collins is the multi-award winning founding Director of Insight Communications which launched in 2008.
Specialising in cause, culture community and health awareness campaigns, Alice and the Insight team have received national and international peer recognition winning 12 PRIA awards (2010-2016) and 2 international communication effectiveness awards.
In April 2017, Alice was named one of six global finalists for the 2017 Young Professional of the Year Award in the annual International Association for Measurement and Evaluation of Communication (AMEC) industry awards. On 17 May, in a global industry first, Alice Collins was the first professional from a Public Relations agency to receive a Young Professional of the Year 2017 Award taking home Silver (Highly Commended) for Australia.
Insight was Australia's first PR agency to win an AMEC International Communication Effectiveness Award (2014); and, Australia's first recipients of a Global Alliance COMM PRIX Award (2014). Alice presented Insight's multi award-winning Asbestos Awareness campaign at the World PR Forum in Madrid where she was the youngest recipient of a COMM PRIX Award. Insight's campaigns have also been recognised in NSW and Federal Parliaments multiple times as having made significant contributions to communities.
In June 2017, Alice presented a Masterclass "More Than Just a Spin Cycle or Hashtag: How to Use PR for Public Good" at Mumbrella360 – Australia's biggest annual media and marketing conference.
Since 2010, Alice has been a regular presenter on effective social campaign management at UTS. In 2014 and 2016 Alice Collins and Insight's co-founder Clare Collins were joint finalists for the University of Technology Sydney (UTS) Alumni of the Year Award in the Faculty of Arts and Sciences.
Insight's multi-award winning campaigns include Australia's 'Asbestos Awareness Campaign', 'Ovarian Cancer Awareness Month' and their pro-bono campaigns; 'A gift like Nun other' (for Timorese Nuns) and the national 'Where's William? Campaign' which also received recognition from Crime Stoppers (2015).
Alice has a background in arts and entertainment publicity and film production. Highlights include co-producing Sterling Cinema's feature film OBSERVANCE which was invited to screen at the 2015 BFI London Film Festival and the Fantasia Film Festival in Montreal.
Prior to launching Insight, Alice worked in events management and the arts and entertainment industry specialising in advertising and publicity.  Her credits include the world premiere of Priscilla, Queen of the Desert: The Musical, the Australian premiere of WICKED: The Broadway Musical and the opening of the Cross City Tunnel among others.
Alice was a founding director and secretary on the board of the National Youth Theatre Company in 2012 and 2013.
Alice holds a Bachelor of Communications (Media, Arts and Production) from the University of Technology, Sydney (UTS) where she majored in Film Production and minored in Journalism and Advertising.
In 2017, Alice was named among "The Towering Top 10″ high-achieving UTS alumni who've become success stories in Australia and abroad.
Alice is a member of the Public Relations Institute of Australia.

MEDIA LINKS
  2SER "The Chat – With Alice Collins":
  Issue 16: UTS Tower Magazine – Winter 2016 "The Towering 10: UTS Alumni": View Website or  Download Magazine   PDF