Clare Collins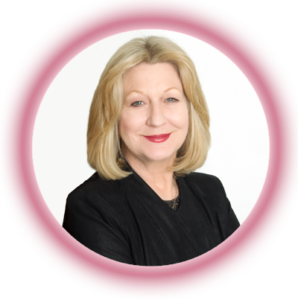 Clare Collins
Managing Director
Head of Client Strategy
Clare Collins is the multi-award winning founding Managing Director of Insight Communications, a full service Public Relations agency which launched in 2008.
Specialising in cause, culture community and health awareness campaigns, Clare and the Insight team have received national and international peer recognition winning 12 PRIA awards (2010-2016) and 2 international communication effectiveness awards.  Insight was Australia's first PR agency to win an AMEC International Communication Effectiveness Award (2014); and, Australia's first recipients of a Global Alliance COMM PRIX Award (2014). Clare presented Insight's multi award-winning Asbestos Awareness campaign at the World PR Forum in Madrid. Insight's campaigns have also been recognised in NSW and Federal Parliaments multiple times as having made significant contributions to communities.
Insight's multi-award winning campaigns include Australia's national 'Asbestos Awareness Campaign', 'Ovarian Cancer Awareness Month' and their pro-bono campaigns; 'A gift like Nun other' (for Timorese Nuns) and the national 'Where's William? Campaign' which also received recognition from Crime Stoppers (2015).
Since 2010, Clare has been a regular presenter on effective social campaign management at UTS. In 2014 and 2016 Clare Collins and Insight's co-founder Alice Collins were finalists for the UTS Alumni of the Year Awards in the Faculty of Arts and Sciences.
Clare has also been a regular guest speaker for the Australian Foundation of Peoples of Asia and the Pacific on communication and fundraising strategies for the annual AFAP Partner Workshops and presented at the Connecting Up conference  on effective communication management in the not-for-profit sector.
In June 2017, Clare presented a Masterclass "More Than Just a Spin Cycle or Hashtag: How to Use PR for Public Good" at Mumbrella360 – Australia's biggest annual media and marketing conference.
In addition to Insight clients, Clare's experience in all aspects of communication management for not-for-profit sector is extensive including for the Australian Consumers' Association, The Northcott Society, The RPA Foundation, Royal Prince Alfred Hospital, the Sydney Children's Hospital Foundation, Randwick, the Inspire Foundation and Barnardo's.
In 2000, Clare created and managed Australia's first Simpson Desert corporate cycle challenge event. The Vodafone Extreme Corporate Challenge saw 40 executives at MD level from multi-national corporations including Vodafone, Microsoft, KPMG and Ninemsn generate $1Million for a national youth suicide prevention program.
Clare has served as a director on the board of the Bairo Pite Clinic, Timor-Leste having supported the Clinic since 2001 and served on the board of the Bairo Pite Hospital, Healthcare Timor-Leste (2011 to March 2013).   Having worked across the arts and entertainment industry for more than 25 years Clare was also a founding director of the National Youth Theatre Company working in partnership with the Sydney Theatre Company and Global Creatures (2012-2014) and is a member of the Public Relations Institute of Australia.