Insight Communications' inaugural Workspace Week 2022 and Spinal Health Week 2023 campaigns for the Australian Chiropractors​ Association have both been shortlisted for the prestigious Golden Target Awards, the annual Public Relations Institute of Australia Awards for Excellence.
Both Workspace Week and Spinal Health Week are one of six finalists in the highly competitive category of Health and are competing against major campaigns with significant six-figure-budgets including the Cancer Council and Australian Government Department of Health and Aged Care's "Get2It Campaign – the National Bowel Cancer Screening Program" and the Lung Foundation of Australia's "Making lung cancer screening a reality" campaign.
Workspace Week is also one of four finalists in the Small Budget Category.
Insight is proud to shine a spotlight on important health awareness initiatives like these which enable Australians to take back control of their health and wellbeing.
The 2023 Golden Target Awards will be held at the Hilton in Sydney on Thursday 12th October 2023.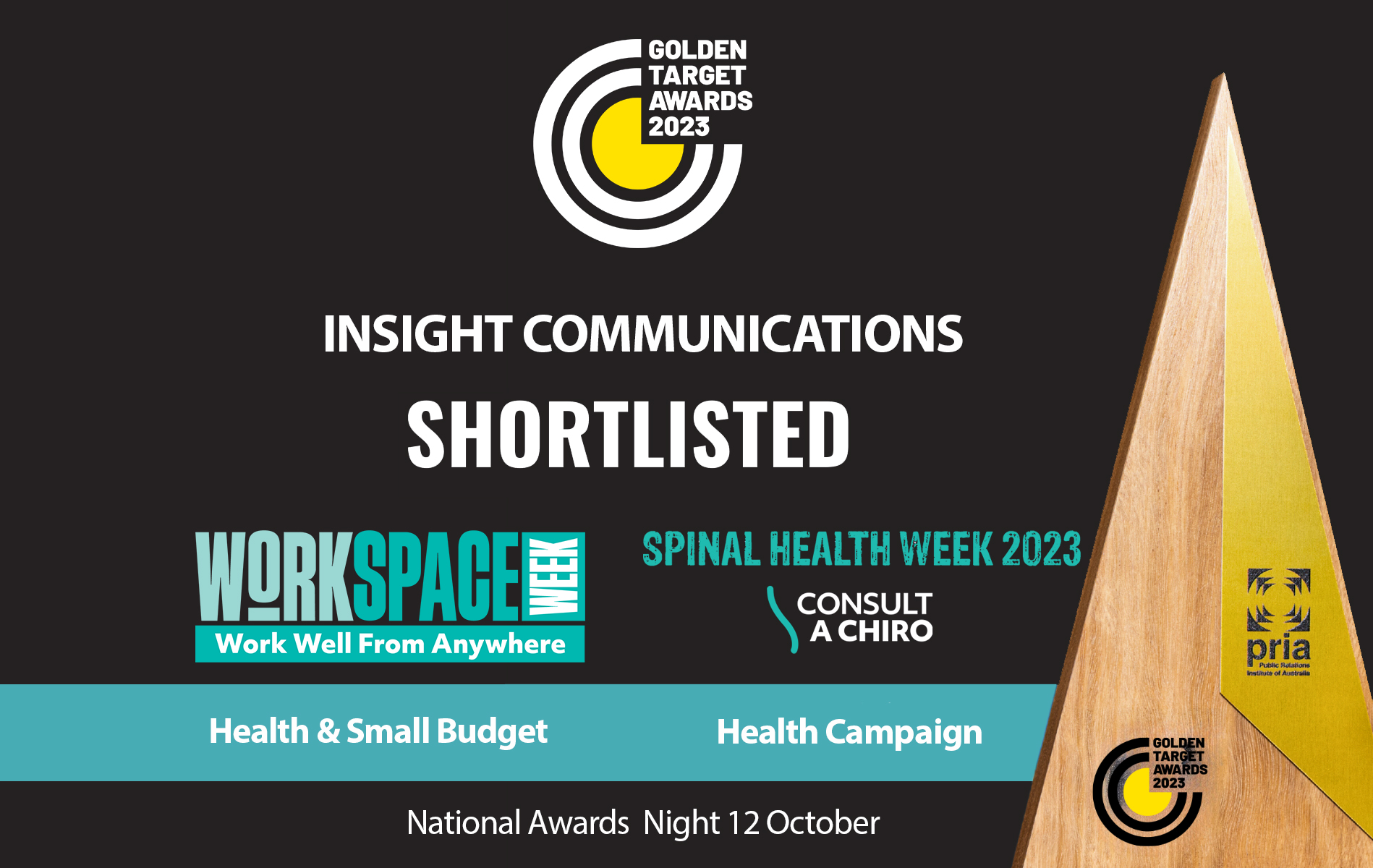 #GoldentTargetAwards #GTAs #CampaignAwards #Health #HealthPR #HealthCampaign #GoldenTargetAwards2023 #GTA23